We can get your wine to you wherever you are! Whether you want to pick up at the store and take advantage of curb-side pickup, have us deliver same-day within our local area, or ship around the country, we can do it.
Buy Online, Pick Up in Store
Place your order online and choose "Pickup in Store" as your shipping method or call us at (813) 879-2931 and we will take your order over the phone. Give us an hour or two to pack your purchase, and come by the store. If you would like us to deliver your order to your car curbside, just call us when you arrive and we will come right out.
Local Delivery
Orders are available for delivery in the South Tampa area during our normal business hours (Mon-Sat 11-7). If you are within our delivery area (see our map below), choose "Local Delivery" as your shipping method. Delivery is $4.99 with a minimum order of $20.
Local delivery is normally same day during our normal business hours - we will do our best to get it to you as quickly as possible! Same day delivery cut off is 5PM, orders after 5 will be delivered next business day.
Currently, our website does not allow us to restrict delivery by amount or location, so if you place an order under the minimum, or outside our delivery area, you will get a call to make modifications. If you place an order outside our normal business hours, we will respond on the next business day for delivery.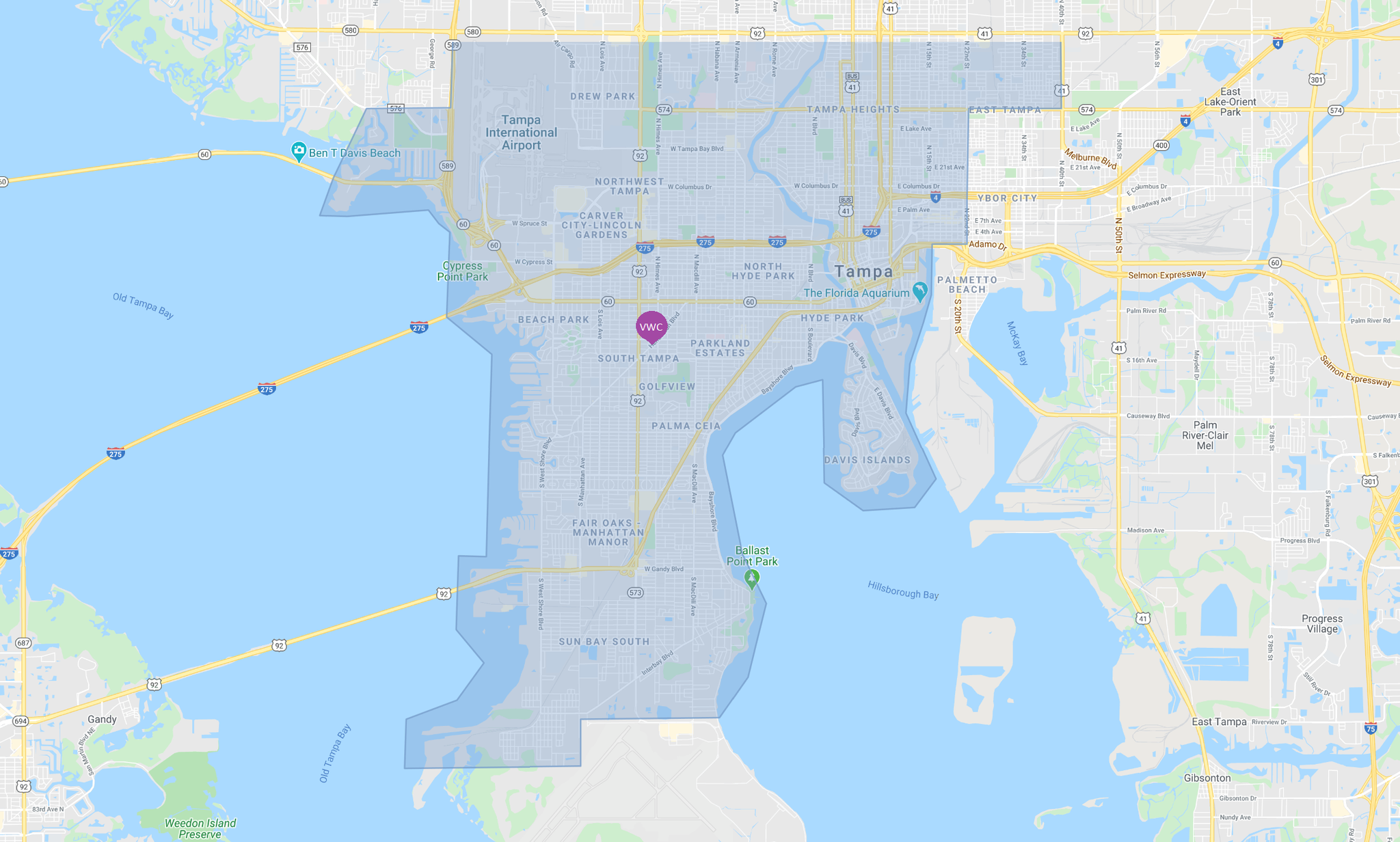 Shipping
Ground shipping is available within Florida and the US. Shipping rates are calculated based on your purchase and your shipping location. We do our best to make shipping as economical as possible - we charge you much less than it actually costs. 
We want you to get your products as quickly as possible and in excellent condition, so we ship all orders Monday-Wednesday so your wine does not have to spend the weekend in transit. If you have a special request for shipping, call us and we can surely accommodate. All items on our website are in-stock at our store in South Tampa and orders are processed during our normal business hours. If you are dissatisfied with your purchase, please contact us at [email protected] so we can correct the situation.
Shipping Costs
The shipping costs are automatically calculated at the time the order is placed. Prices of our wines do not include shipping charges or Sales Tax, which may vary depending on destination, number of bottles ordered and choice of delivery options. If you would like to know the shipping cost to a particular area, please select your items and enter your zip code in the shopping cart.
Legal Terms
Title to, and ownership of, all wine passes from Vintage Wine Cellars to the purchaser in the State of Florida and the purchaser takes all responsibility for the shipping of it from Florida to his/her home state. By arranging for transportation of the wine via common carrier, Vintage Wine Cellars is providing a service to, and acting on behalf of the purchaser. You will be billed for this service. By utilizing this service from Vintage Wine Cellars, the purchaser is representing that he/she is acting in a fashion compliant with his/her local and state laws regarding the purchase, transportation and delivery of wine. The purchaser represents that he/she has obtained any required permission, paid any required fees, is working through properly licensed intermediaries where required, is legally entitled to take possession of wine and is legally entitled to take quantities ordered and once again authorizes that he/she is 21 years of age.
Questions?
If you have any further questions about our shipping policy, please call us at (813) 879-2931